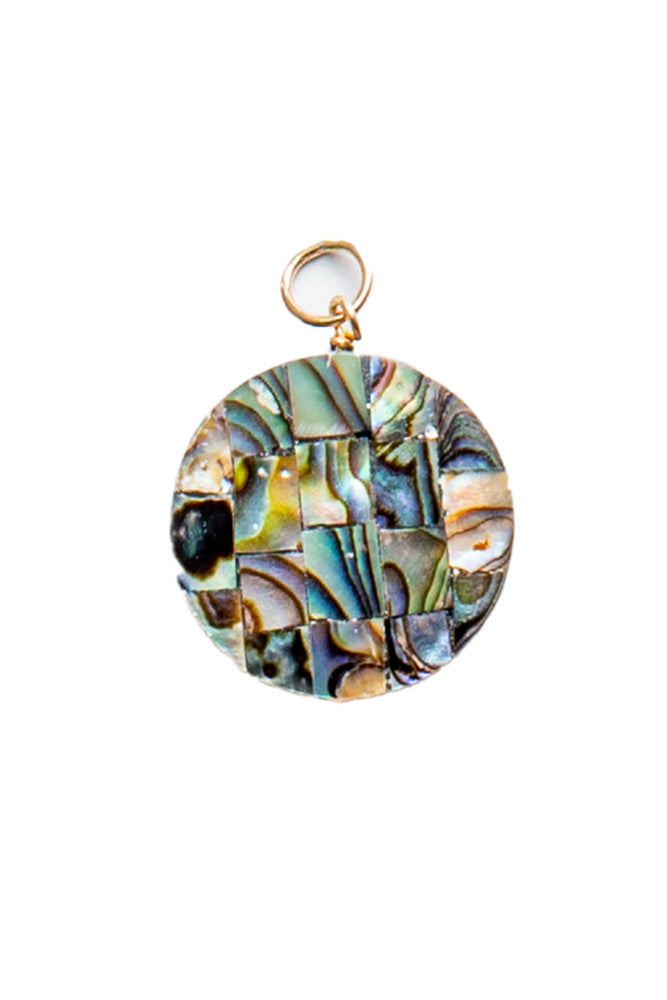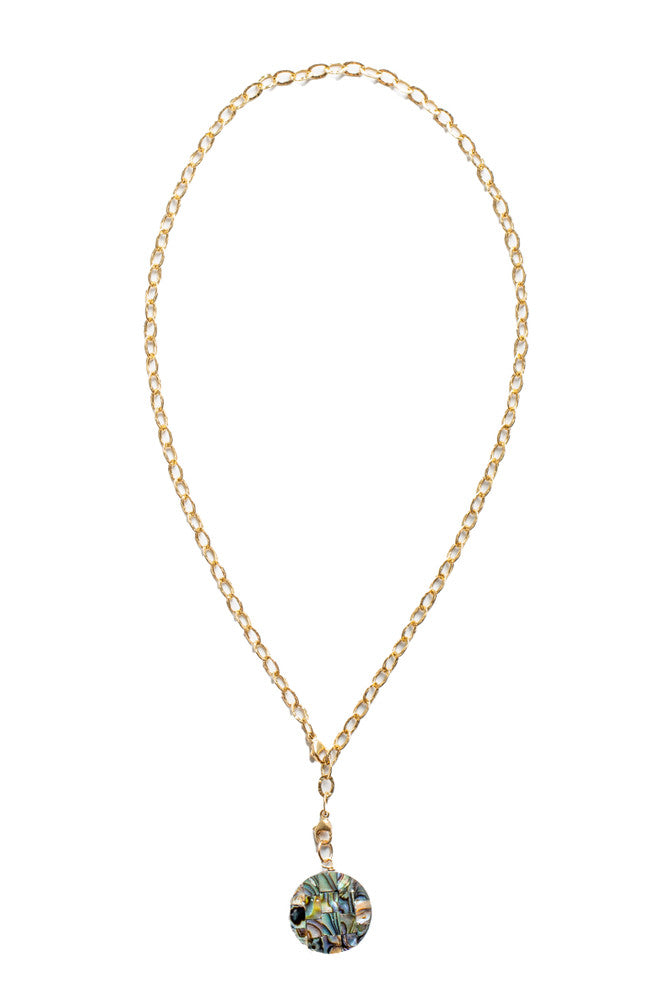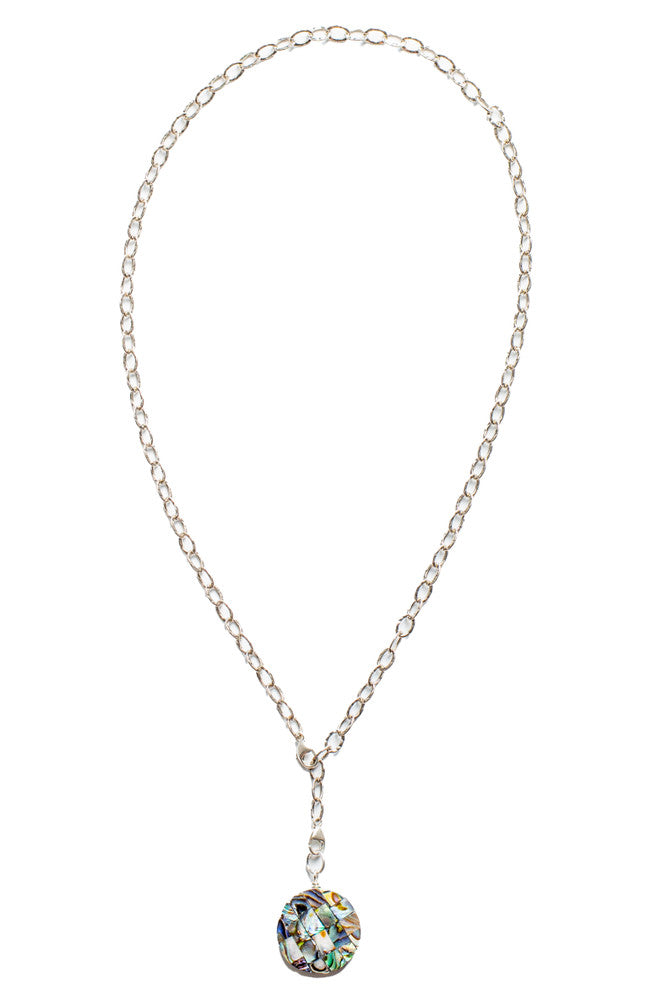 Abalone Disco Pendant
Sized at just over 3/4 of an inch
Abalone cut pieces adhered into a flat face on either side of the charm
Choose from gold filled or sterling silver
Add to our simple charm necklace chain or Adjustable Hammered Chain Necklace. Sold separately.
Size: Approximately .75" long
Due to the organic nature of the beads, each pair is different and may vary slightly from photo.
I love knowing who made my jewelry! Haley puts so much love and intention into each piece of jewelry she makes.