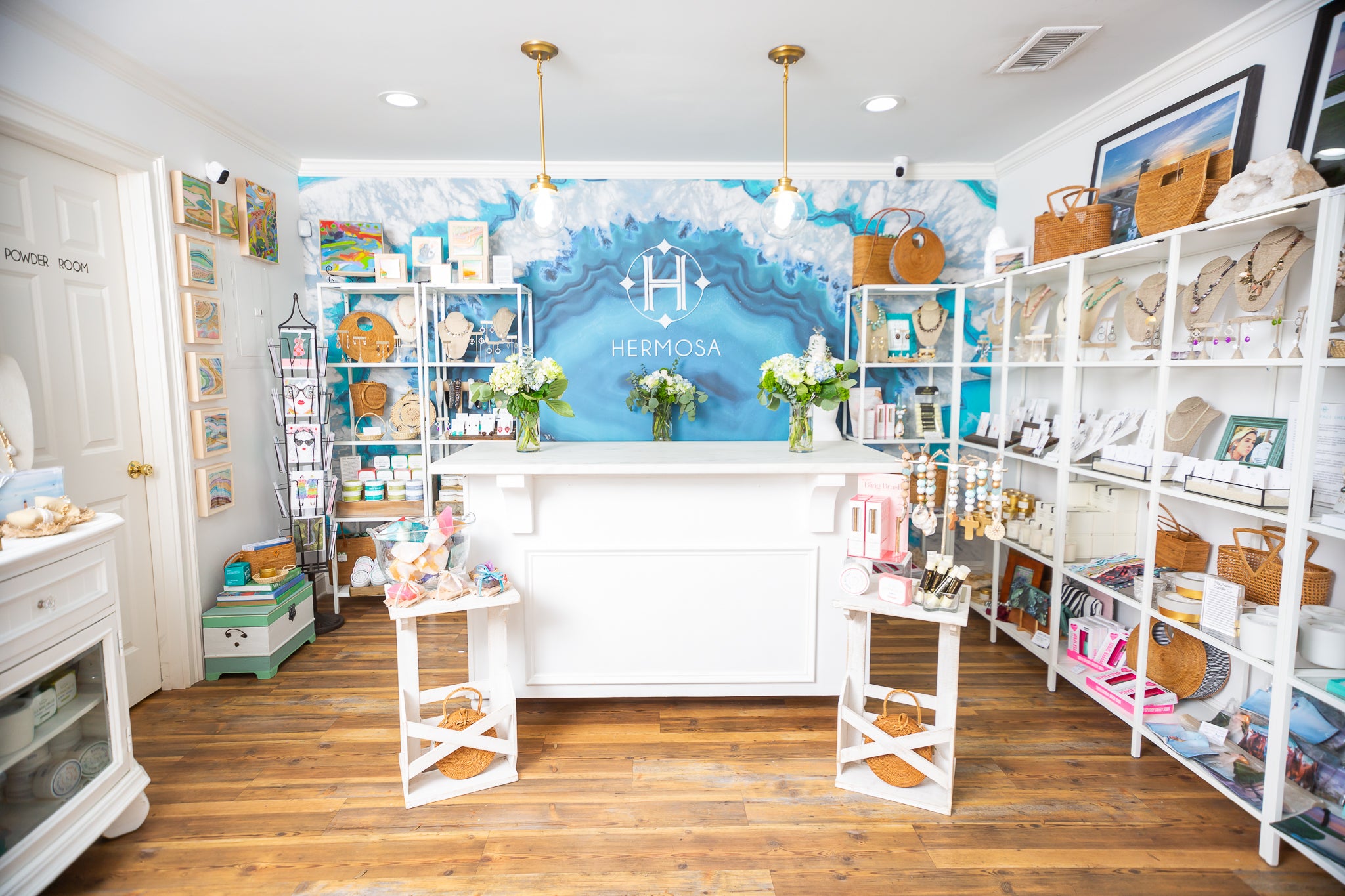 Mt. Pleasant, SC
The Flagship
Our Flagship location opened in September 2017. This store may be small but don't let it fool you, it is packed with all the gems and goods you could ever need. Imagine walking into your incredibly fashionable best friend's closet.  It is conveniently located in the same building as Brown Fox Coffee, a locally owned walk up coffee shop.  We share an outdoor patio, which is a great spot to meet a friend and satisfy your caffeine fix and then come shop! 
We are open Monday through Friday from 10am - 5pm and on Saturdays from 9am to 4pm.
Charleston, SC
The Gem
We like to call our downtown store "The Gem" because like a gemstone, it is multifaceted, beautiful, and full of good energy.  It is an accessory oasis of the Cannonborough Elliotborough neighborhood since opening in June 2022. This location is our Permanent Jewelry hub, with more space so we can host your group like birthday parties and bachelorettes! Rumor has it Spring Street is the new King Street for locally owned businesses.
We are open Monday through Saturday from 11am to 6pm.