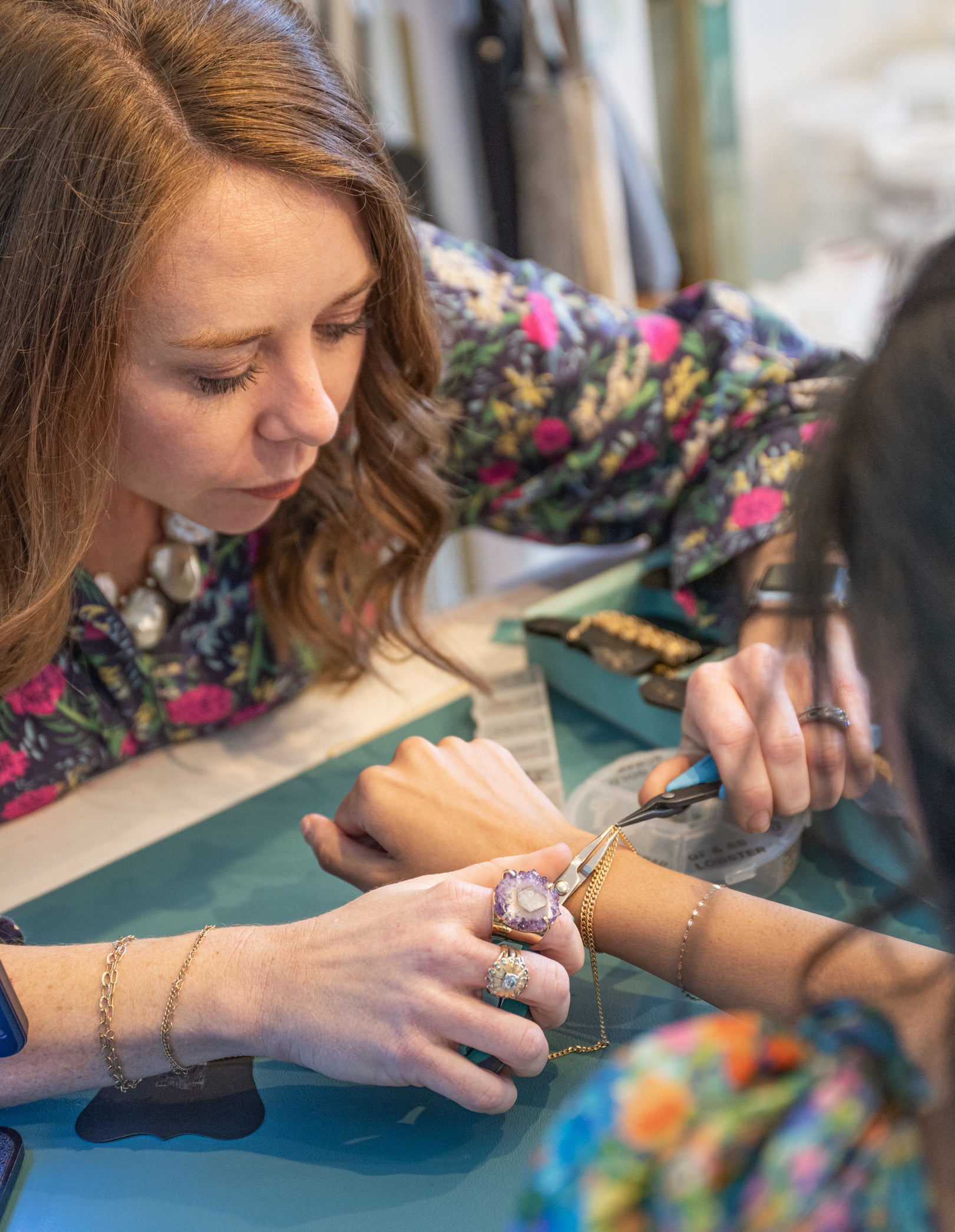 Permanent Jewelry Appointment
We strongly recommend booking a Permanent Jewelry appointment so that you and your group can have the best experience with us!  It is free to book and ensures we will have time to weld you in store.

For each appointment, one individual can get up to 2 pieces of permanent jewelry (bracelet, anklet, necklace, or reweld).


Book one 15-minute appointments

per person. T

his allows time for you to pick out your chain and for us to size it accordingly.

If you have a group of 3 you will book 3 consecutive appointments (ex: 1 pm, 1:15 pm, and 1:30 pm}. Keep in mind it may not take the full 45 minutes, but we would rather have extra time if needed. 

Have a large group or want to book a private event?  Contact us and we can assist in booking!

Need help? Head to our FAQ page.
There is no other place I rather go for Permanent Jewelry! The selection of chains & charms is amazing. The overall experience and customer service is incredible!
I love this store and their staff! Permanent jewelry is the best, I've brought a bridal party here and my niece for her birthday! Great way to have a keepsake and make a memory.
Great experience! My girlfriend and I got permanent bracelets and love them. Emily did a great job and was so nice to talk to and made the experience much better as well. Fantastic store in Charleston.