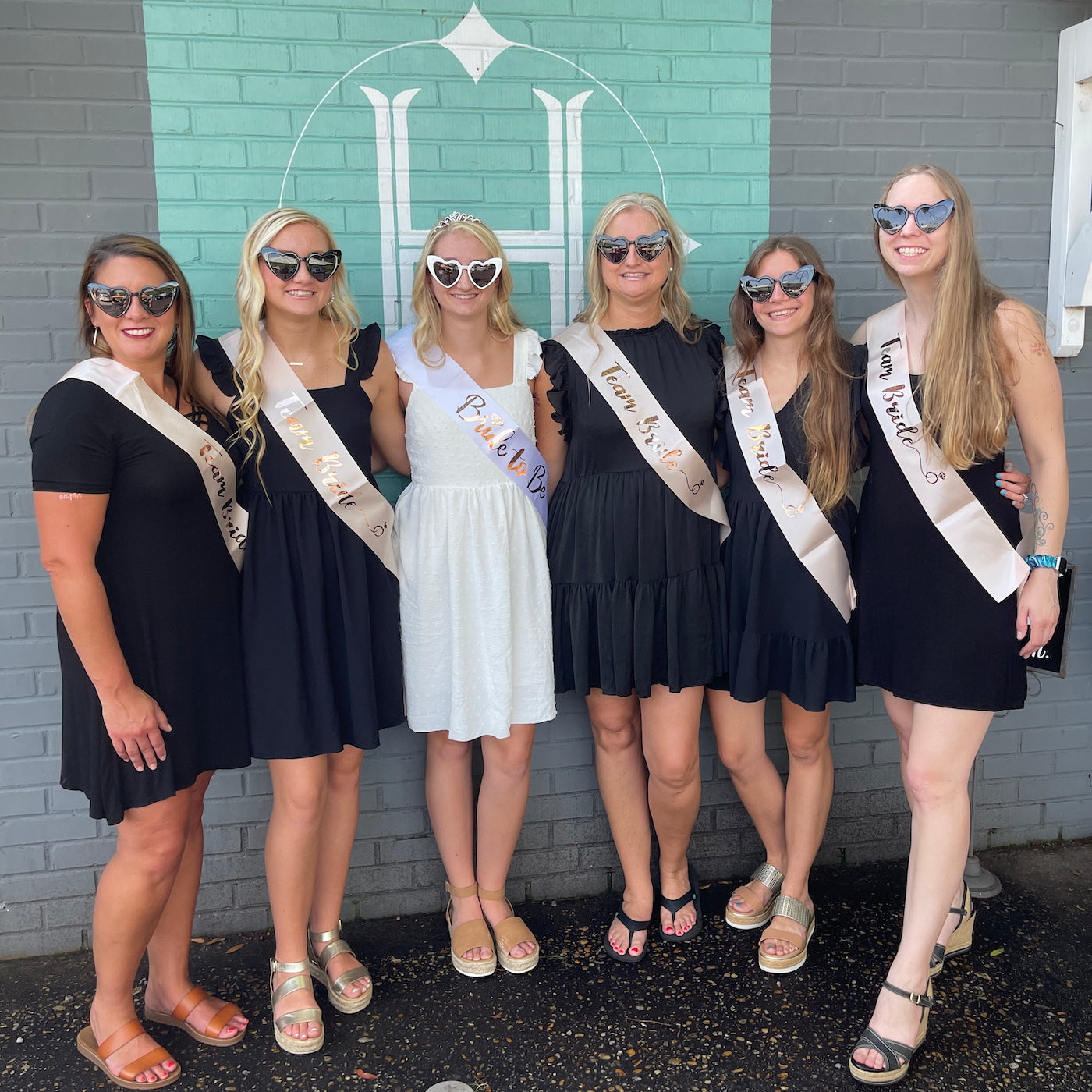 Milestone Markers
Come Party with Us!
Book a private event at one of our stores to commemorate special milestones like birthdays, weddings, bachelorettes, or just a weekend with your best friends. You can choose from a Permanent Jewelry, Shopping Party, or a little of both!
Totally Private
Your group will have the store all to yourselves for an intimate shopping experience with our friendly team. You will have our undivided attention without other shoppers.

Cheers Babe
Build your own bar cart with your favorite drinks and appetizers. We have the space for you to set up your snacks! Make sure to bring plates, napkins, and silverware too!

Hit it DJ
You can connect your own playlist to our speakers so you can jam out to your favorite tunes. Or we are happy to play one of our party lists!

Say Cheese!
We will be your own personal photographers in our (very!) Instagramable shop. You will have exclusive time for photos (and boomerangs!) by our staff members.
We had a private party for our bachelorette group and the Hermosa girls were so knowledgeable and kind. Would recommend to anyone visiting Charleston and looking for a unique experience!