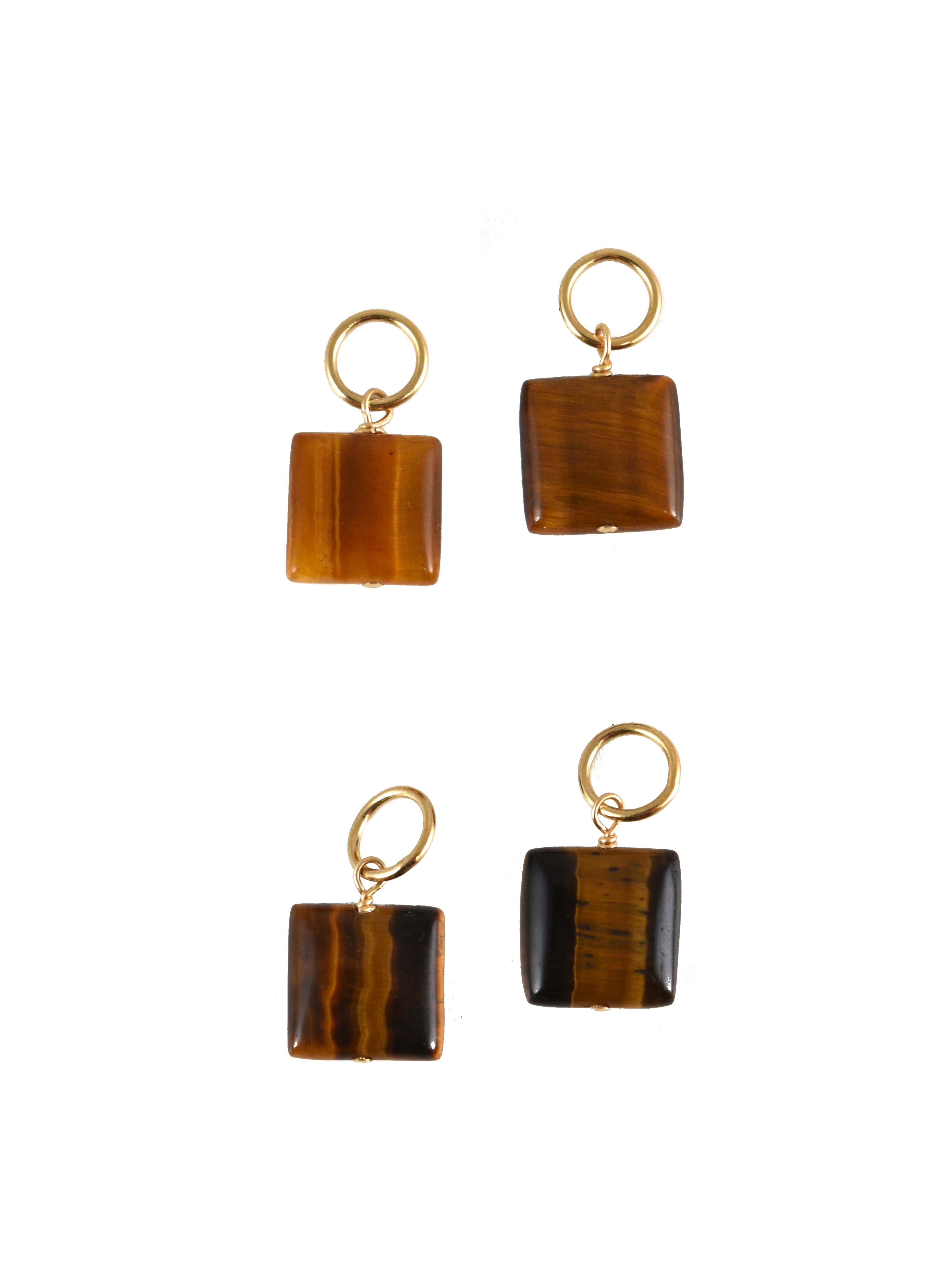 Tigers Eye Square Charm
Tigers eye is said to
encourage you to live boldly, fiercely and bravely in all aspects of your life.  
When looking for a boost of courage there's no better crystal to turn to than a tiger stone.
Flat tigers eye squares on a soldered ring
Available in gold filled and sterling silver 
Add to our hoops earrings or necklace chains- sold separately
For earrings, order two to have a set (one charm per earring)
Measures approximately .75" long
Due to the organic nature of the beads, each pair is different and may vary slightly from photo.
I love knowing who made my jewelry! Haley puts so much love and intention into each piece of jewelry she makes.